OUR STORY
We are a specialized company in Integration, API Management, provide Risk Management and Compliance Certifications. Excellogic Pty Ltd was founded in the year 2011. We are passionate to solve the Integration problems of various small to medium companies and educational institutes. Over the next couple of years Excellogic Pty Ltd expanded where its team members served clients in Australia, South Korea, Malaysia and India providing services to global clientele in Telecommunications and Retail sectors. Latest addition to our service offering includes specialized services in Risk Management and Compliance Certifications.
EXPERTISE
Forefront of implementing most critical business goals
Oracle
Enterprise Integration
API Management
Risk Management
Compliance
Certifications
What we have done
Happy to help you at all times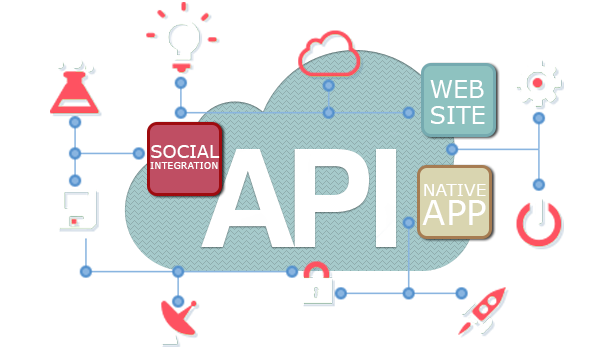 EAI & API - webM, Informatica, API Management Tools
We are seeing exponential SaaS growth in the market and API development accelerating every week, due to increased internal systems integration and on-premise to off-premise integration. Therefore, Enterprises need a way to provide an agile and flexible Hybrid Integration Architecture which meets growing business requirements in the digital age.
Excellogic provides enterprises a starting point or can evolve existing architecture to leverage hybrid integration architecture, taking advantage of and supporting cloud-based and on-premises integration architectures. We work closely with your team and develop and deliver a flexible and secure Enterprise Integration Architecture and Delivery.
As part of our Integration journey Excellogic resources have delivered various Enterprise, B2B, B2C and cloud based Integrations to our major Educational, Retail customers in Australia.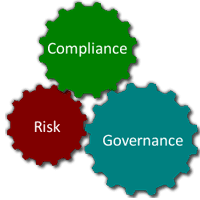 Enterprise Risk, Compliance & Certification
This is a business strategy that aims to identify, assess and prepare for any potential risks that may interfere with an organization`s operations and objectives. Our methodology in Risk Management includes,
identification and prioritization of enterprise-wide risks
assessment of an organization's risk capabilities
development of the tools, processes, and organizational structures needed to build a robust and sustainable risk management program.
Benefiting our customers business to,
Access to risk information across the organisation in real time
Faster decision making
Well managed threats and successful opportunities
Improved confidence and trust across the stakeholder community
Reduced cost, better use of resources and improved morale
Stronger organisations resilient to change, ready to exploit new opportunities
Excellogic also offers Compliance related services on
PCI DSS (PCI DSS Consultancy And Certification, Quarterly Health Check, PCI DSS Gap Assessment, Vulnerability Assessment And Penetration Testing, Data Discovery Scans, Firewall And Router Rule Set Reviews, Awareness Trainings& Implementation Workshops, PCI DSS Annual Maintenance, Integrate PCI DSS With ISO/IEC 27001)
ISO/IEC 27001 (ISMS Consultancy, Internal Audits, ISMSGap Assessment, Awareness Trainings& Implementation Workshops, ISMS Annual Maintenance, Data Discovery Scans)
PA DSS (PA DSS Consultancy)
IS AUDITS (IT Governance Audits, Information Systems Audits, Integrated Audits, Controls Self-Assessments, Compliance Audits)
GDPR (GDPR Consultancy, Quarterly Health Check, Gaps/risks pertaining to existing GDPR Scope, GDPR Compliance Posture of your Organisation, GDPR Impact Assessment, Awareness Trainings, GDPR Annual Maintenance, Data Discovery Scans)
ISO 22301 (Well documented execution plan along with milestones, BCMSScope Review and Finalisation, Gap Assessment, Risk Assessment & Management System Drafting, Implementation Support, Internal Audits and MRM, Certification Audit Support)
HIPAA (HIPAA Consultancy, HIPAA Audits, HIPAAGap Assessment, Awareness Trainings)
CYBER SECURITY ( detailed data and technical analysis, and equally, we can advise senior management and boards in shaping a broader strategic response to cyber risk)
MPAA
HITRUST, FEDRAMP, SOC, CMMI and
PCI DSS TRAINING ( Data breaches and card-based transaction frauds are rampant in the e-commerce industry, and it is of critical importance that businesses must improve their card data security and compliance protocols. As more organizations adapt to online payment methodology, organizations need to ensure that customers can implicitly trust their payment network and technology infrastructure.)

Oracle
Over the past many years, Excellogic has been involved in largest RODOD implementation. Many of the world's largest and most innovative service providers, rely on Oracle Communications Suite solutions to achieve their most critical business goals and we have been at the forefront for a lot of these implementations. We are Oracle Gold Partner and preferred Service Implementer for Oracle Fusion Middle-ware (SOA / AIA, OSB, MFT, BPM, BAM, IDM, B2B), Oracle RODOD Telco stack (AIA, PIP, OSM, BRM, Siebel, Product Hub) Implementations.
Give us a good news
Our happy clients
Leading telecom organization using Oracle Fusion & Oracle related products
Leading retailer in Australia using webMethods and Informatica Integration suite products
Various Government departments across Australia
Recruitment agencies.
Enterprise Application Integration and API Management Services
Risk And Compliance Services
Level 1, 20-22 Station Street Dundas NSW 2117, AU Email: stanley.khoo@excel-logic.com
Working hours:
Monday: 9am - 5pm
Tuesday: 9am - 5pm
Wednesday: 9am - 5pm
Thursday: 9am - 5pm
Friday: 9am - 5pm
Saturday: 9am - 5pm
Sunday: 9am - 5pm